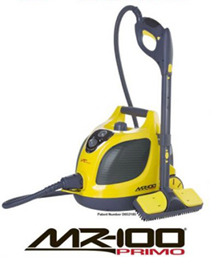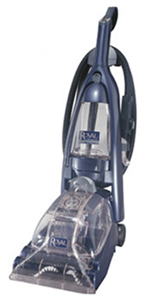 Since our founding in 1953, Vacuum Cleaner Center has operated based on a few key principles: we believe the most important things in our business are customer satisfaction, experience and variety. That's why we sell, repair and service a wide variety of vacuum brands, as well as accessories and other cleaning equipment. Here's a look at the services and brands our vacuum repair shop can offer you:
Sales: At Vacuum Cleaner Center, we believe that there's a right vacuum for every household, which is why we carry a wide range of brands and models of vacuums to fit every customer. When you visit our shop you'll find upright vacuums, allergy vacuums, HEPA vacuums, backpack vacuums, carpet shampooers, floor scrubbers and buffers, and much more. We also sell a full range of accessories, including bags and filters, hoses,
brushes and spare parts.
Repairs: We believe that just because something's broken doesn't mean it can't be fixed. Our expert staff has years of experience in vacuum repairs, and we look forward to making your vacuum cleaner run smoothly. Vacuum Cleaner Center is the authorized warranty station for Dyson vacuum repair services in Honolulu, HI, but we also service Bissell, Panasonic, Sebo, Eureka and Sanitaire.
Service:In addition to performing intensive repairs for certain brands, Vacuum Cleaner Center can also perform routine maintenance services for just about any type of vacuum. A mistake many vacuum owners can make is not getting their vacuums routinely serviced, which can lead to damage and may even require early replacement. Let Vacuum Cleaner Center take care of your vacuum for you. Among the brands we most commonly service are Kirby, Hoover, Kenmore, Royal, Dirt Devil, Rainbow, Electrolux and many more.
Any time you need vacuum repair services, or if you're looking to purchase a new machine, visit Vacuum Cleaner Center in Honolulu, HI. Feel free to contact us and call ahead at 808-593-2530 if you have any questions for our vacuum repair shop. We look forward to helping you!