Vacuum Cleaner Center

Since 1953, Vacuum Cleaner Center has been the premier vacuum cleaner shop in Honolulu, HI, offering a wide variety of vacuum cleaners and accessories at prices you can afford. We also provide repair services for many of the most trusted brands in the business.
Vacuum Cleaner Store in Honolulu, HI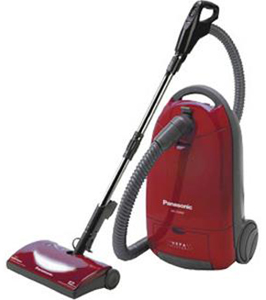 The right vacuum cleaner can make cleaning your home or office a simpler, quicker and more enjoyable process. The wrong one, however, can turn a single chore into a frustrating, fruitless task. There are plenty of vacuum stores in Honolulu, HI that just care about selling vacuums, whether they're the right ones or not. But at Vacuum Cleaner Center, we've been putting time and consideration into our vacuum sales for over 60 years, and we'll bring that same approach to you when you walk through our doors.
With decades of experience operating as a vacuum cleaner store in Honolulu, HI, we've gained the knowledge and expertise necessary to recommend a great vacuum to suit any customer's needs. We also offer repair and maintenance services. Our team has seen just about everything that can go wrong with a vacuum, and we know how to take care of problems quickly and effectively. As a family owned and operated local business, Vacuum Cleaner Center has always been about serving the fine people of Honolulu with pride and friendliness. We consider ourselves lucky to get to live and work in this community, and we hope you'll give our excellent service a try. Here's a look at some reasons to do business with us:
We are a proud family owned and operated local business.
Our team has over 60 years of experience in selling and repairing vacuums.
We carry a wide variety of the best brands in the industry.
Our sales and repair team is knowledgeable and friendly.
Our prices are always reasonable and competitive.